Project: Nail & Hair Studio.
Location: Qanat Quartier, The Pearl Qatar, Doha, Qatar.
Size: 730 sq. ft
A chic-blush interior concept combining nail-art, hair glamour, and sweet-sweet milkshake, all in one space. The end result screams elegant-feminine power! It represents every woman's dream of a tranquility haven. Where your most delicate beauty bits get treated along with having your favorite drink.
The high-end interior design is inspired by the abstraction of sleek geometrical shapes with the mixture of the trendy metallic elements. And blush-pinkie tones of color dominates the interior as the soul of the space.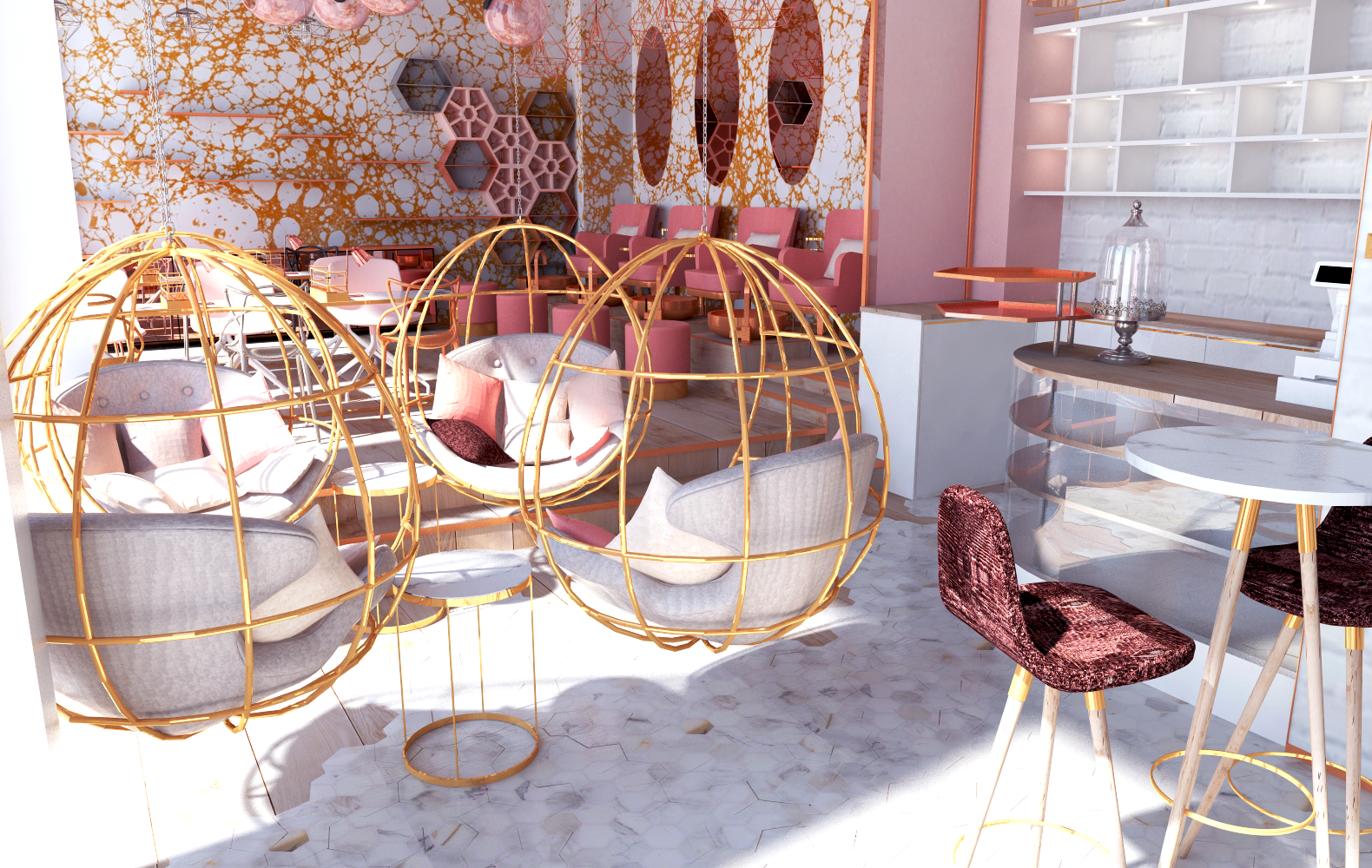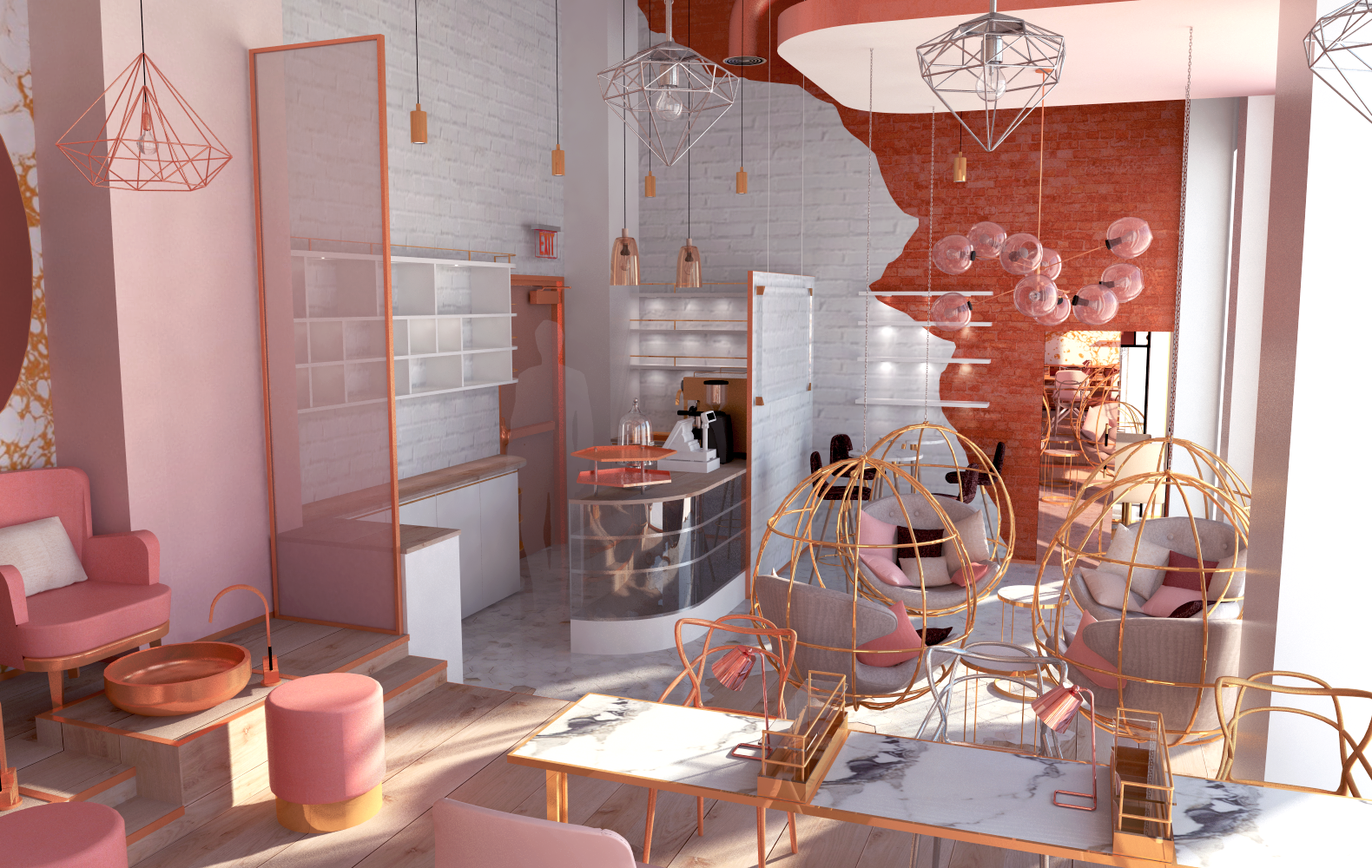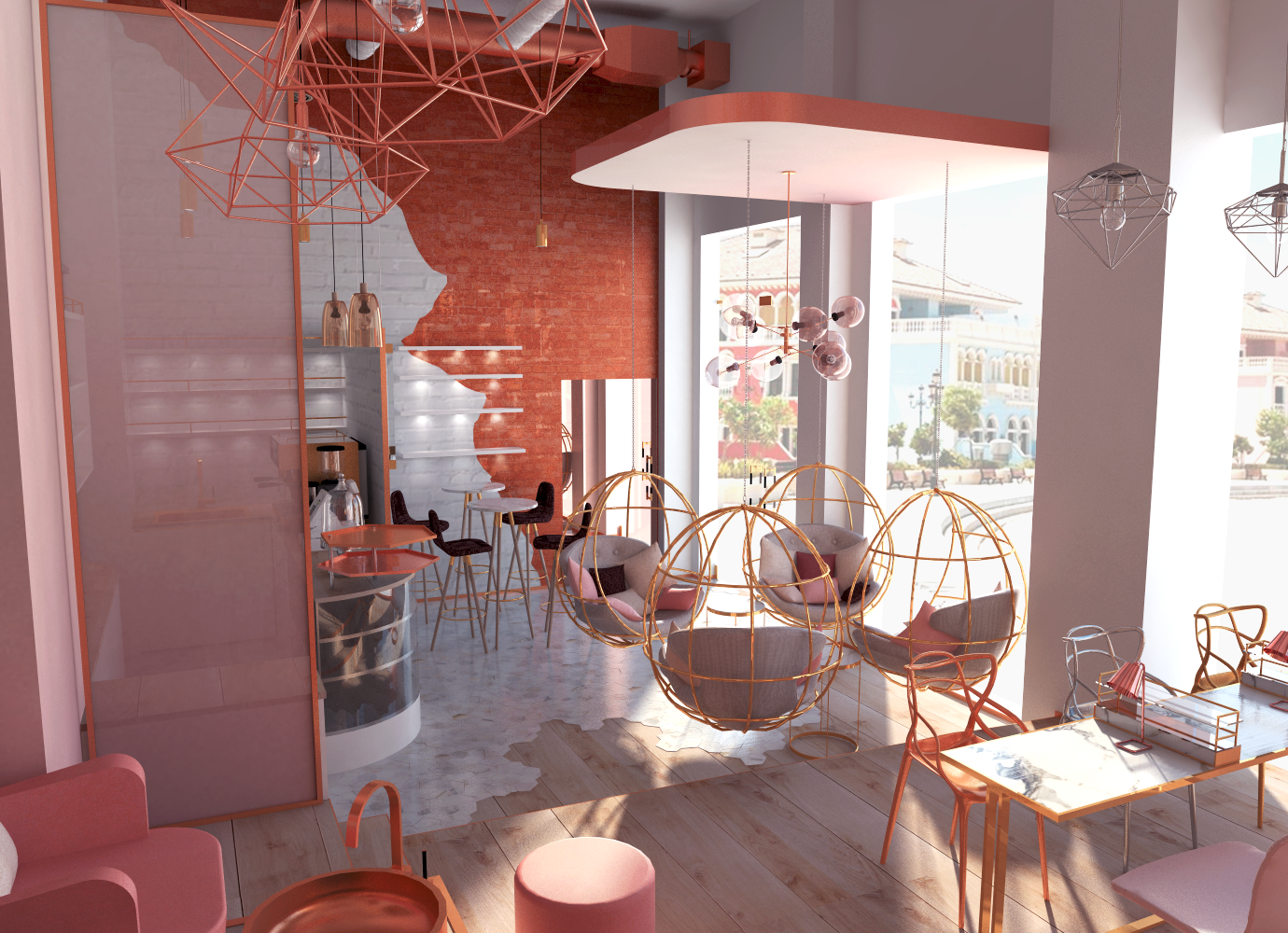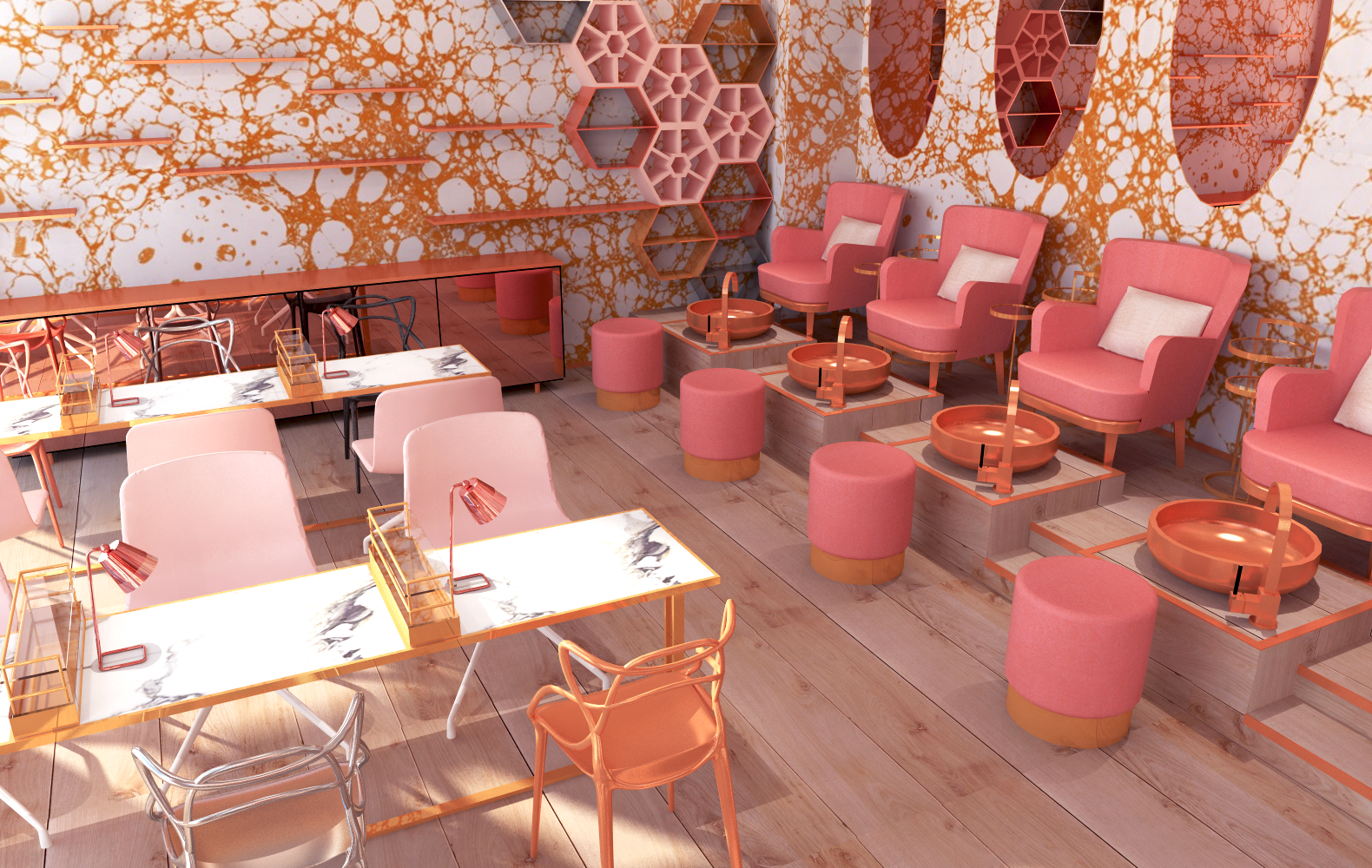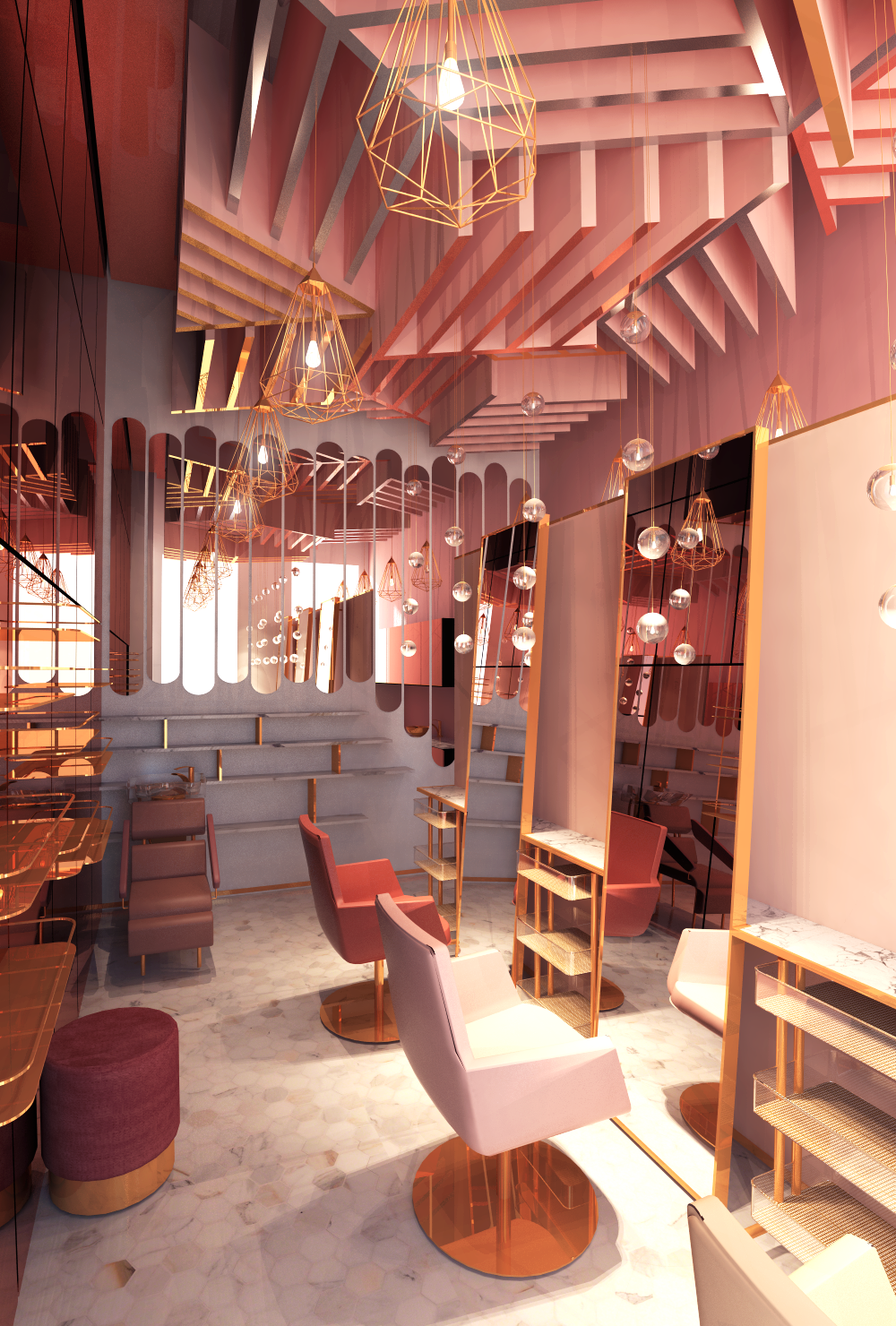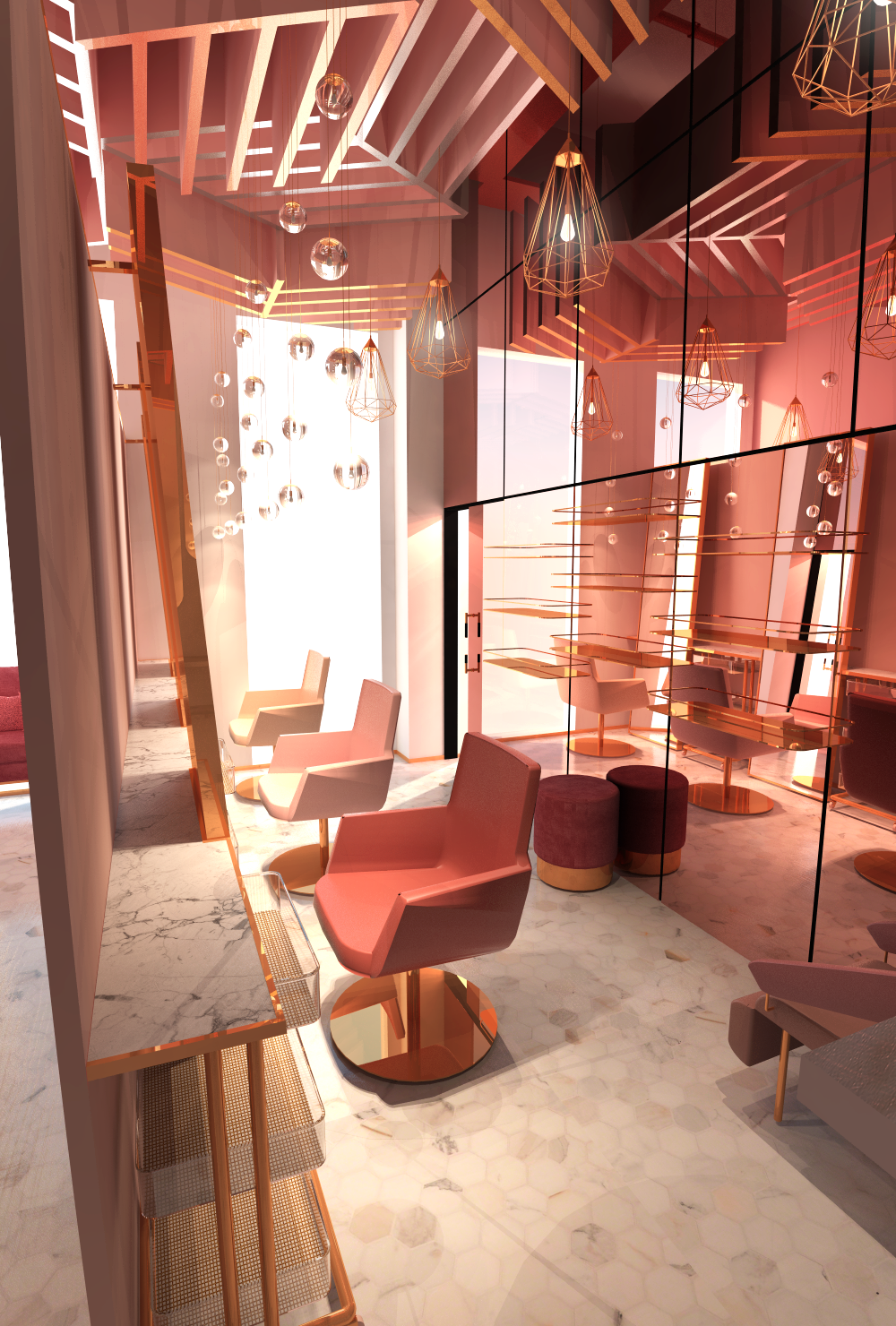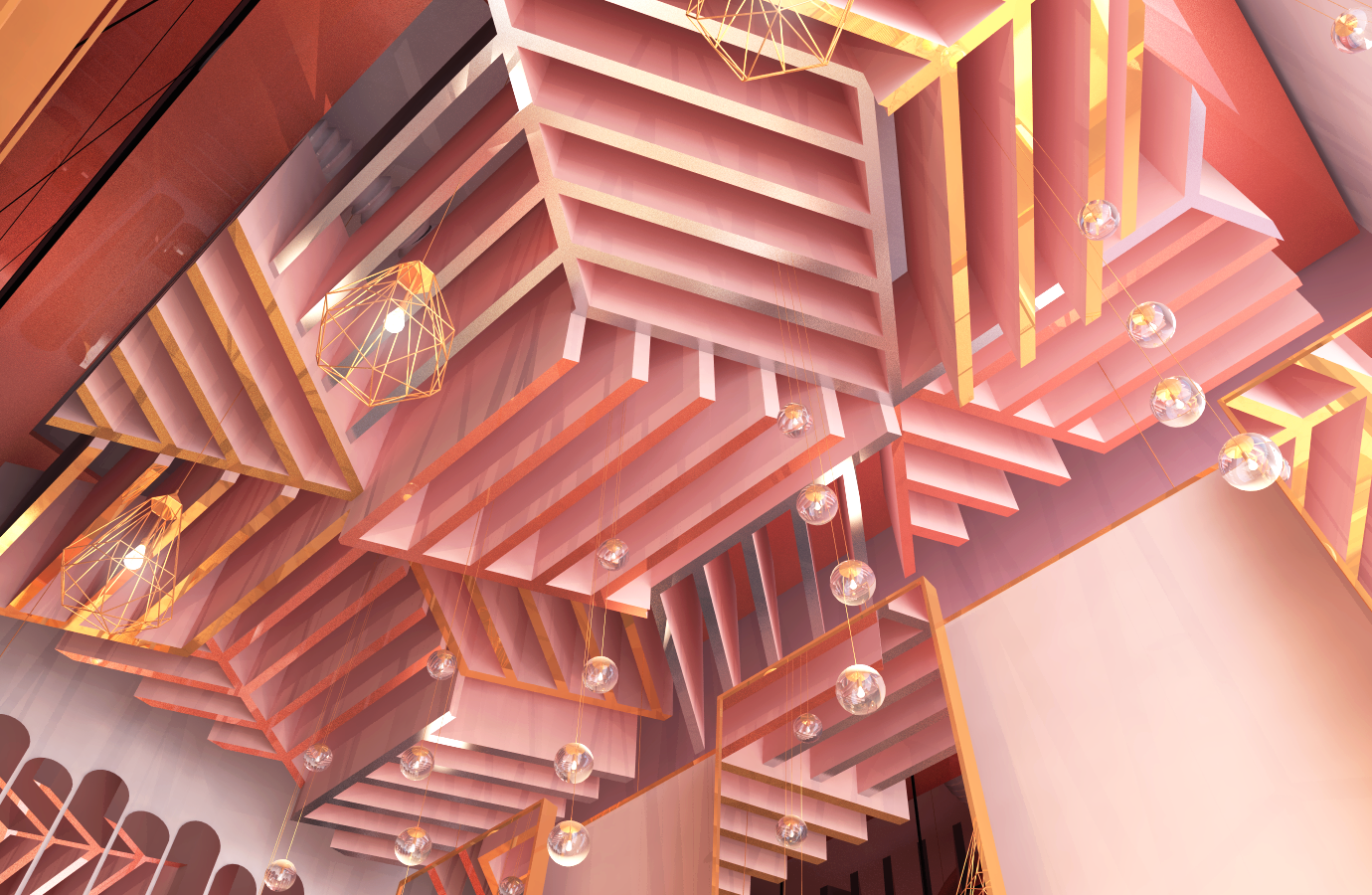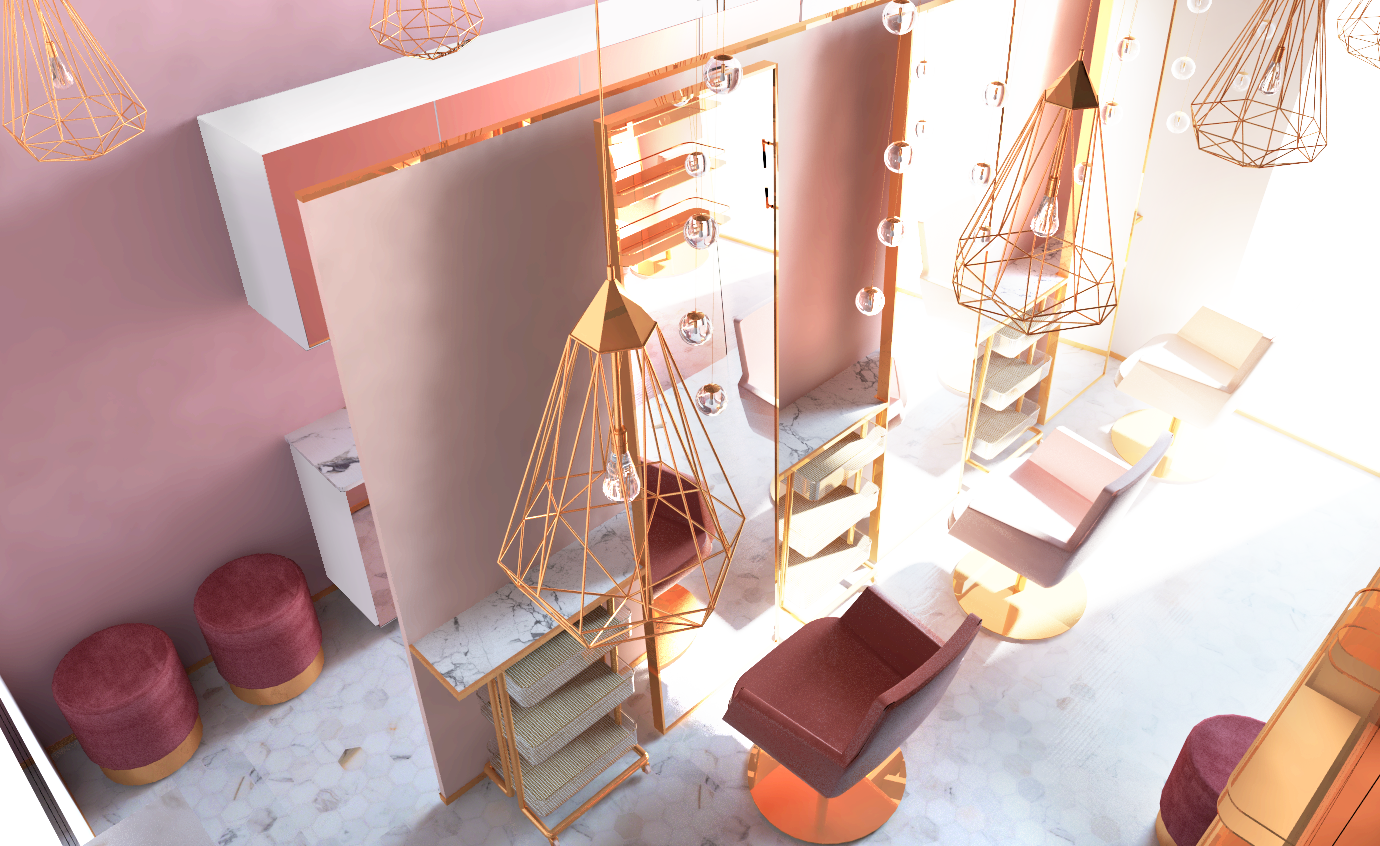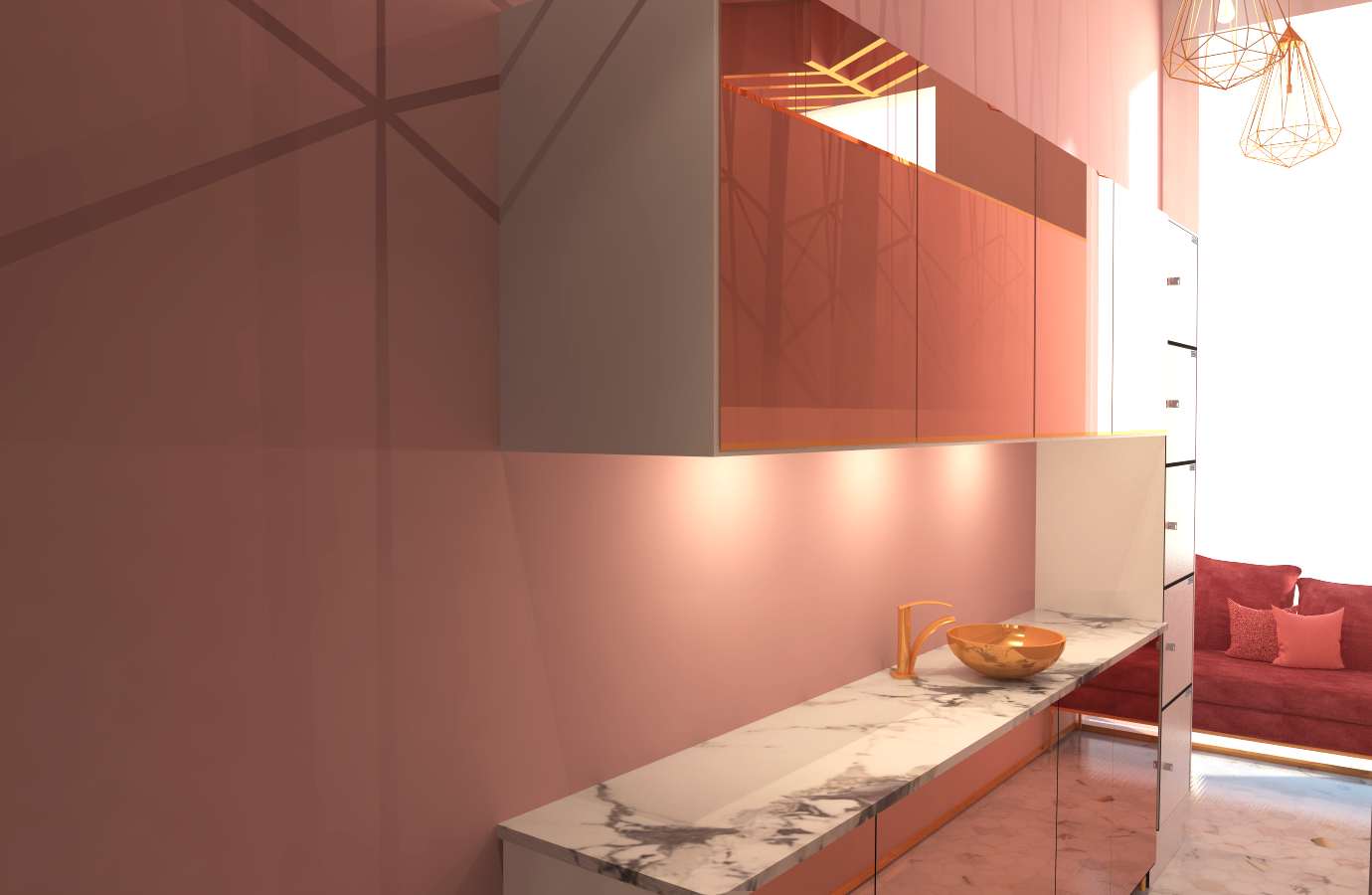 Below are 2 GIFs that were created to show the interior progress through time.
Also, it is definitely fun to watch.