Created using SketchUp Pro 2014 | Vray | Photoshop
As an interior designer, I have been obsessing over interior wallpapers. And so, I was determined to create a study that explores and experiments those interior wallpapers through space, lighting and furniture. The initial inspiration for this whole project was a 
scene
 from the movie 
The Fountain
. It was so beautiful that it gave me the drive to start this study. As it turns out, this project went overboard to transcend the idea to something... more. I hope you enjoy looking at it and analyzing its elements.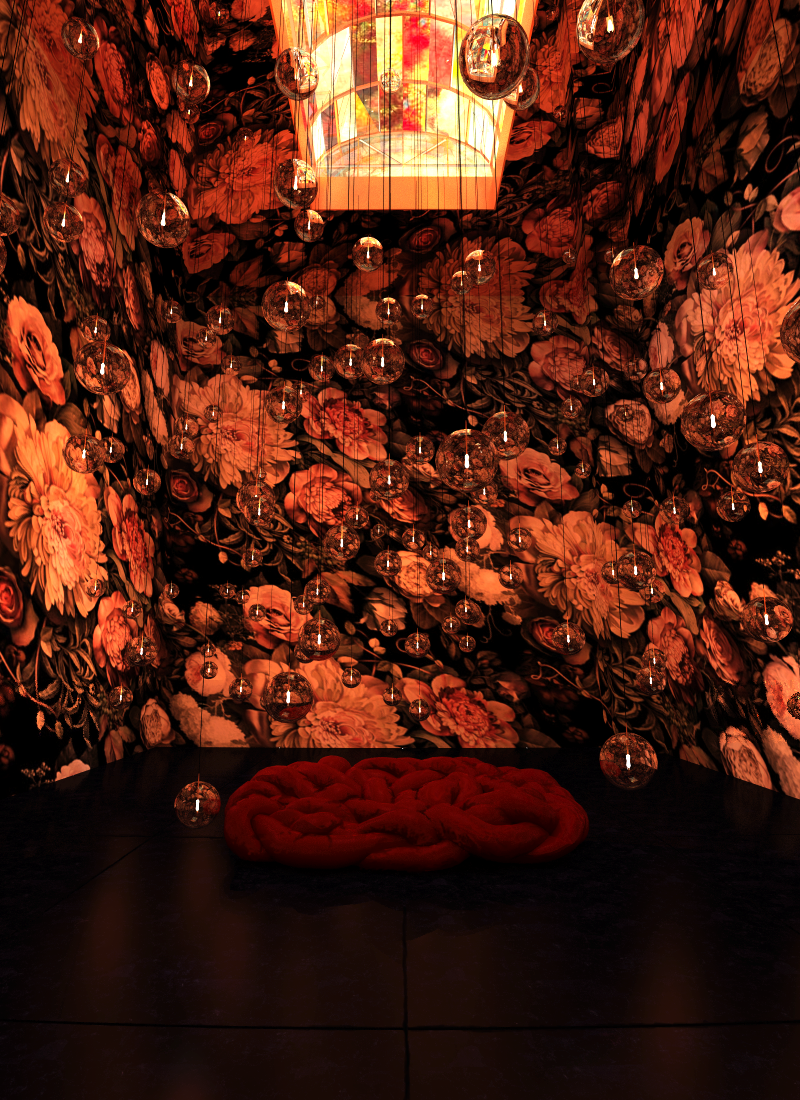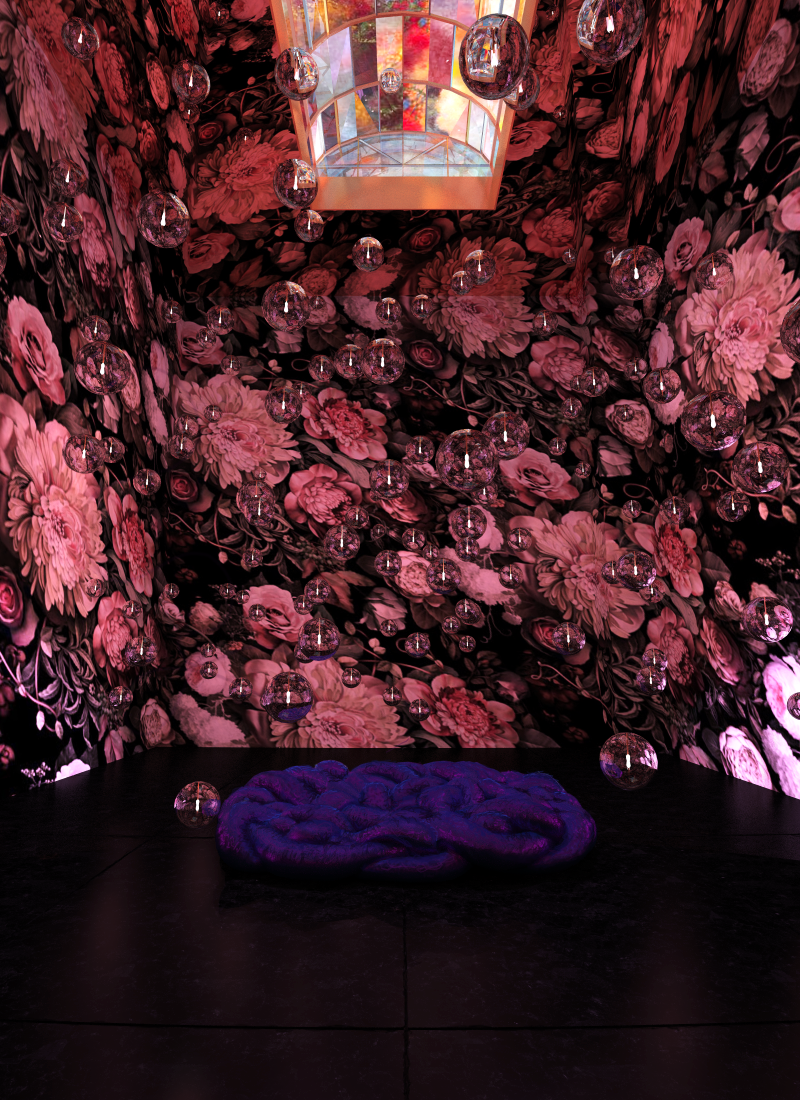 After experimenting enough, the space started transcending more and more into creating a concept of a grand space that would give the impression of forest-wilderness-abstraction through 
Ellie Cashman's wallpaper
 and 
Bolle Sola pendants
, where 
EDRA-BOA Sofa
 in velvet blue being at the center of attraction as a timeless piece of furniture.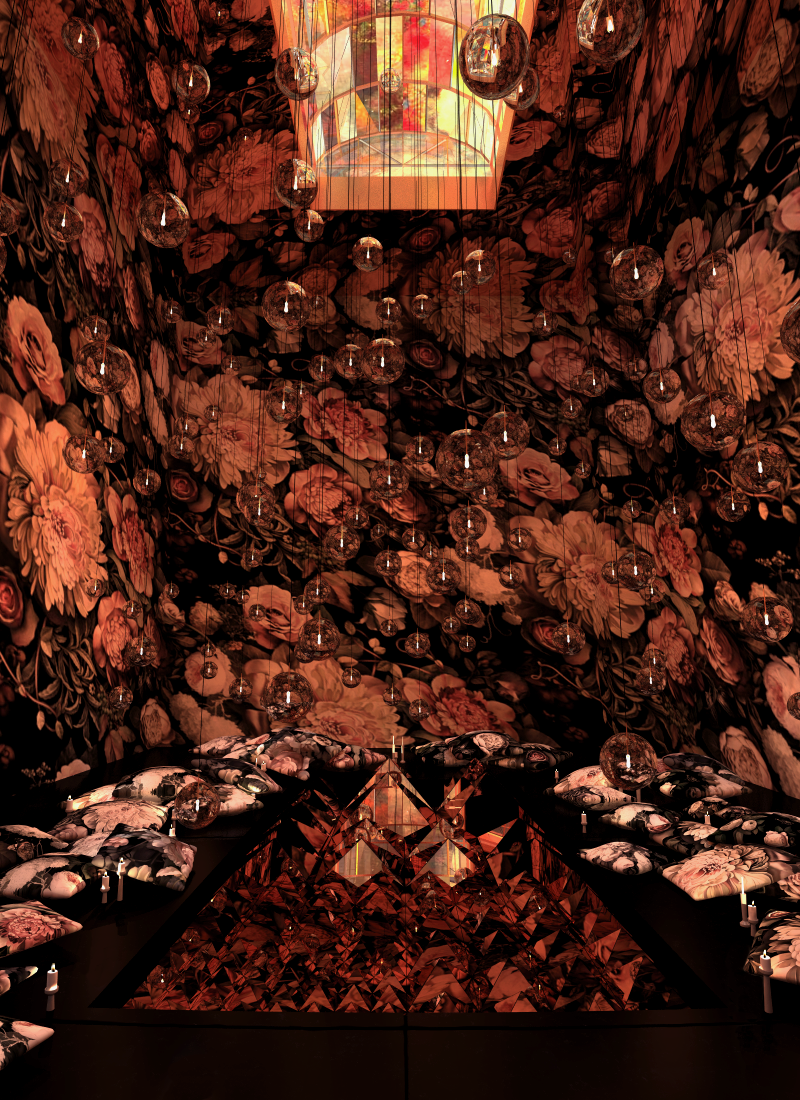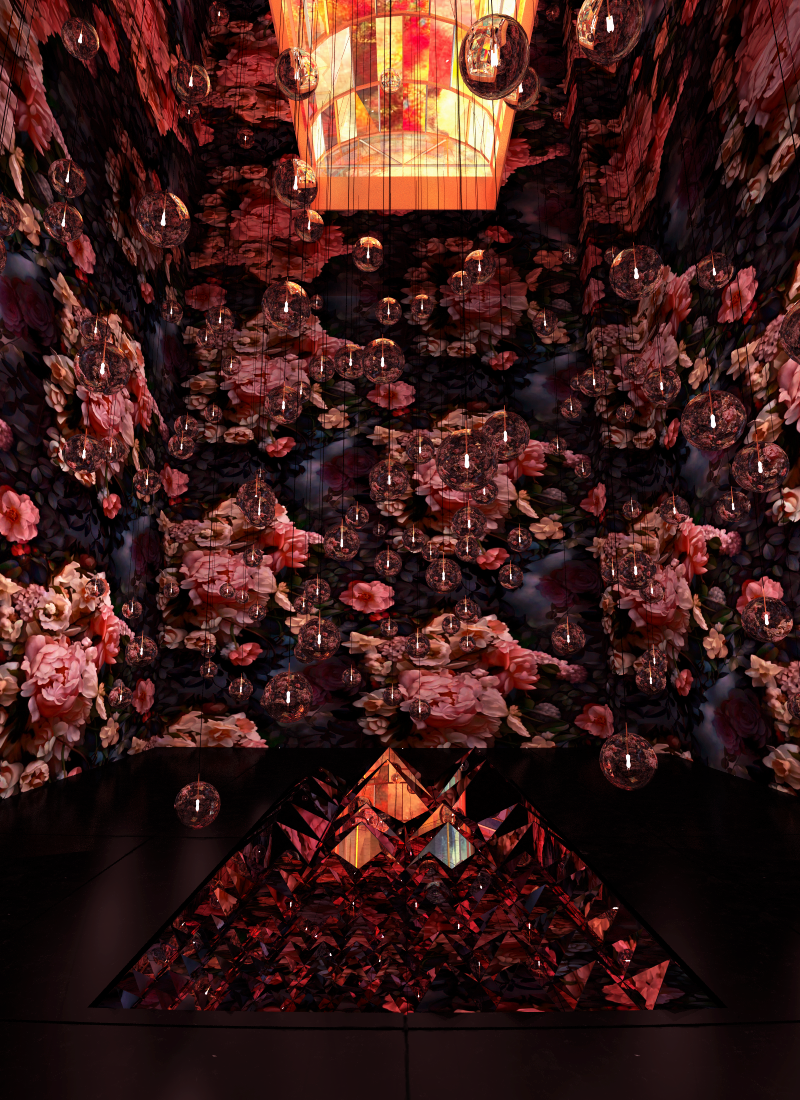 This was the piece that was developed last. Where I started exploring more wallpaper options. This time it was the 
Still Life with Shadows Blue
. The same concept still applies but here I was considering a colored mirror piece at the center to complement the skylight and wallpaper.